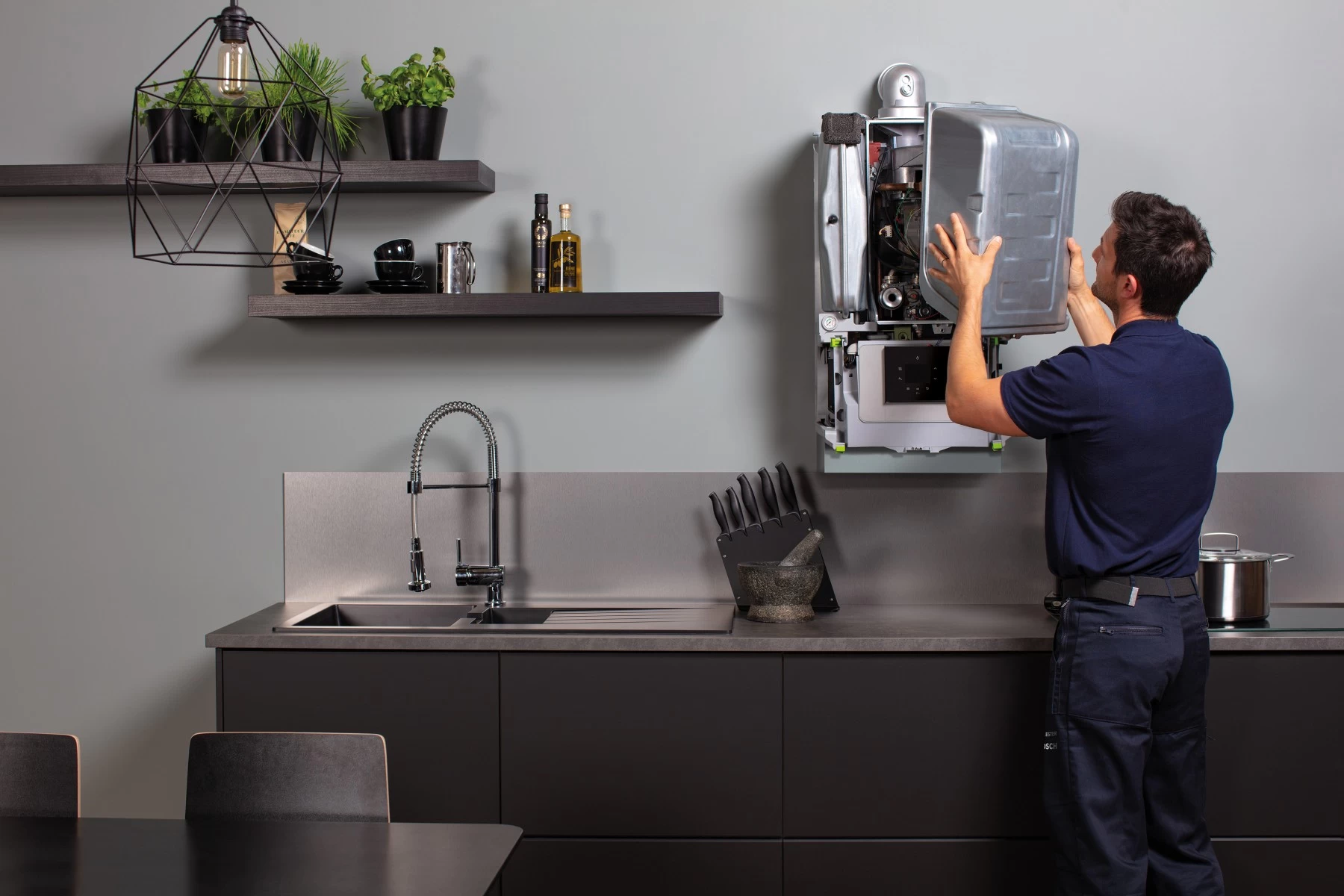 Gas Safety Certificate &

Boiler
Servicing.
Book a Gas Safety Certificate (CP12) and/or your annual Boiler Service.

How MultiCerts works
An easy, hassle-free experience!
Easy Online Booking
No more endless calls to find an engineer.
Confirmed Appointments
No more all-day waits for engineers not to show.
Fixed Pricing
No hidden charges and last minute costs.
What is a Gas Safety Certificate?
A Gas Safety Certificate, commonly known as a landlord's gas safety record or CP12, is required for all rental properties with fuel-burning appliances and tests that the gas appliances in the property have been inspected in accordance with UK law.
In order to obtain a gas certificate, it is necessary to hire a Gas Safe Registered Engineer to inspect all the appliances in the property and confirm that they are safe for use and not at risk of gas or carbon monoxide leaks.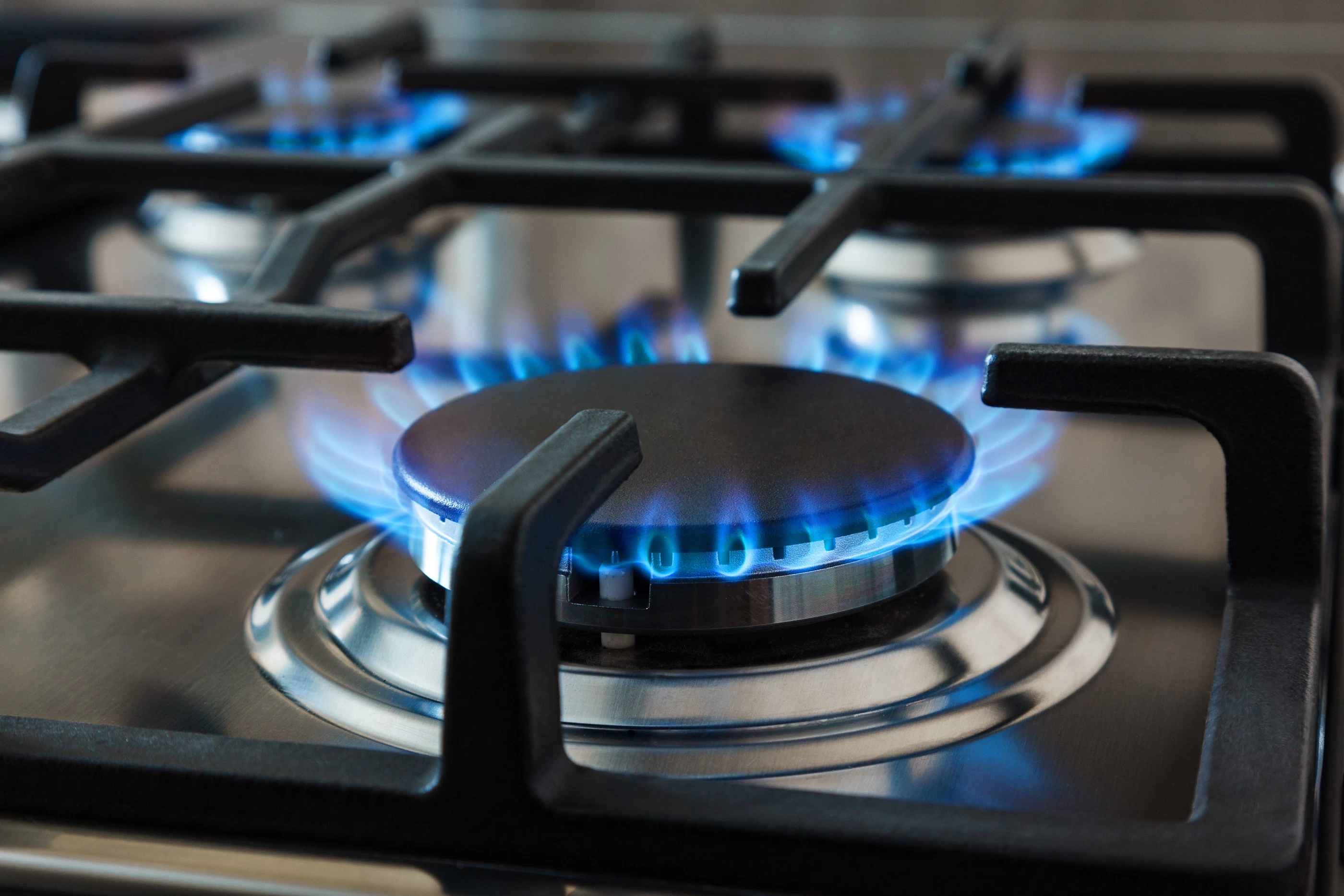 What our customers say
We're rated 'Excellent' on Trustpilot.
Our prices
All our prices are fixed and include VAT
CP12
Gas Safety Certificate
from £34.99 inc vat
Satisfy your legal requirements and protect your property.
CP12 & Service
Gas Safety & Service
from £99.99 inc vat
Save on our gas safety and boiler service bundle!
Servicing
Boiler Service
from £79.99 inc vat
Maintain the health of your boiler and keep the warranty intact.

Digitally Delivered
Certificates
Your certificate will be emailed to you and available on your online account.

Fully Qualified
Engineers
All our Engineers are fully qualified and insured.

Rated Excellent on
Trustpilot
Our customers have rated us 'Excellent" on Trustpilot.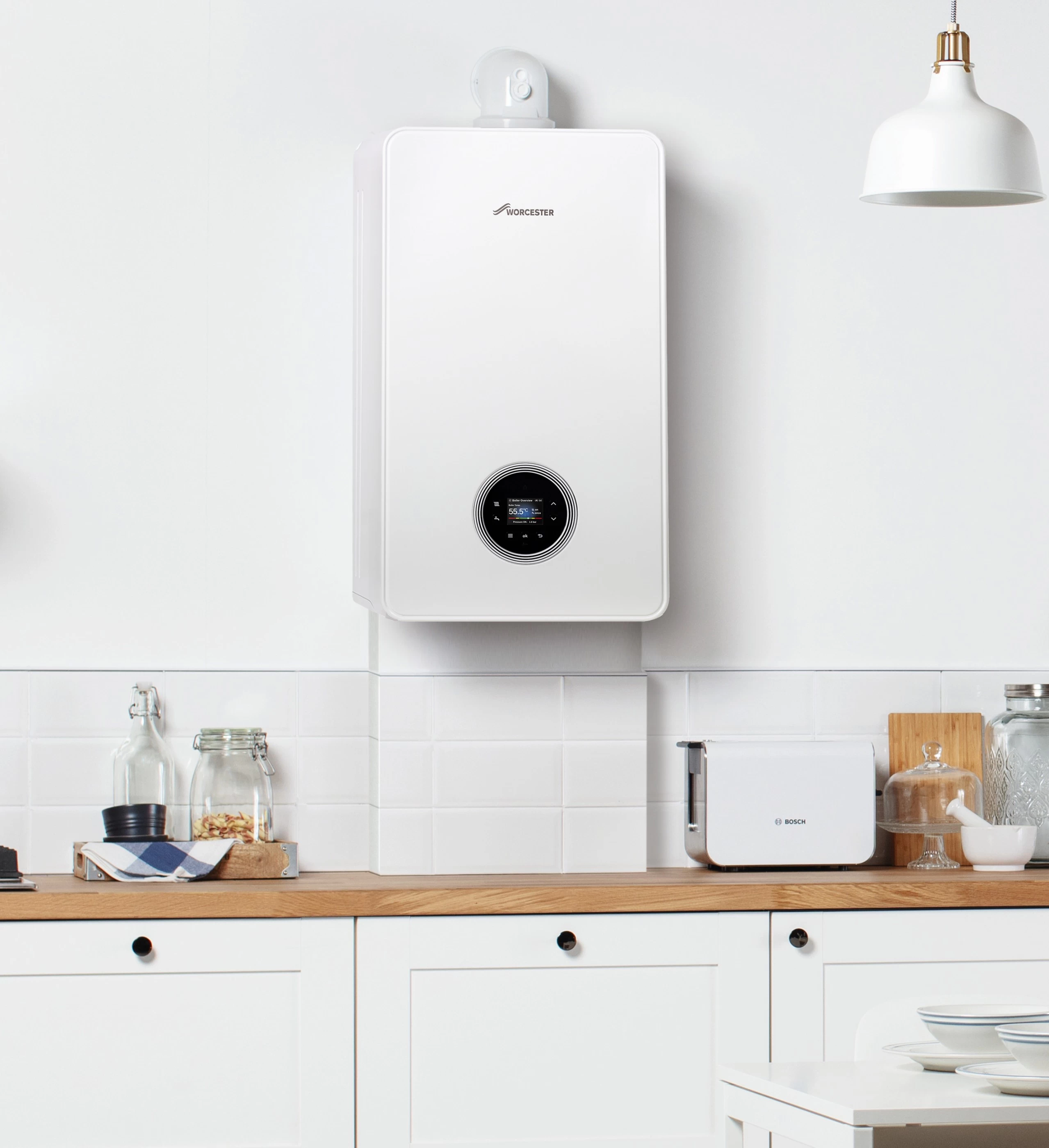 What Does A Boiler Service Include?
During an annual boiler service, an engineer will inspect the appliance and provide a report on any necessary repairs or faults.
The inspection will include a visual check for issues such as water leaks, damage to the boiler or its electrical components, poor installation, and hazards from combustible materials.
The engineer will also test the boiler's efficiency, including a gas rate check, a flue gas analysis, and a boiler tightness test.
Safety checks will also be carried out, including stability, combustion, and case seal checks, as well as checks on air vents, flues, and chimneys.
The engineer will also analyze the system pressure across different points to ensure the boiler is operating at the correct pressure.
Do I Need A Gas Safety Certificate?
Homeowner.
The law does not require homeowners to obtain a Gas Safety Certificate. To ensure the safety of you and your loved ones, it is recommended that you get all of your gas appliances inspected and serviced once a year.
Landlord.
It is required by law for landlords in the UK to conduct annual gas safety inspections. This is required for any gas installations and appliances you own in your properties. The Gas Safety (Installation and Use) Regulations of 1998 require a gas safety certificate.
Frequently Asked Questions
What Happens If My Property Fails It's Gas Safety Check?
Your Gas Safety record will indicate whether each appliance has passed or failed the safety inspection, and any appliances deemed "Not Safe to use" will be coded with the findings listed below:

"At Risk" (AR) indicates the presence of one or more recognized faults that pose a danger to life or property. In such cases, the gas engineer will turn off the installation with your permission, and advise that it should not be used until the fault has been repaired.

"Immediate Dangerous" (ID) means that the installation is considered an immediate danger to life or property if operated or left connected to the gas supply. In such cases, the gas engineer will disconnect the appliance with your permission and advise that it not be used until the necessary repairs have been carried out. If you refuse to allow the appliance to be disconnected, the gas engineer has a duty to report the situation to the Gas Emergency Service Provider (ESP), who has legal powers to demand entry for the safety of all and may disconnect the gas supply to the property. Continuing to use an appliance that is deemed "Immediate Dangerous" could put lives in danger.
What Happens If I Do Not Have A Valid Certificate?
Non-compliance with the Gas Safety (Installation and Use) Regulations 1998 is taken very seriously due to the potential danger of gas or carbon monoxide leaks. Landlords have gas safety responsibilities to ensure that their tenants are living in a safe environment, which includes carrying out a annual gas safety check and providing a valid certificate (CP12). Failure to comply with these regulations can result in severe consequences, including a substantial fine of up to £6,000 per breach, imprisonment for up to 6 months, or both. Non-compliance could also result in invalidated insurance cover. In cases where loss of life occurs, the responsible party could be charged with manslaughter.
What Does A Gas Safety Check Involve?
When you hire a Gas Safe Registered Engineer, they will inspect all gas appliances on the premises to ensure that they are safe to use and protected against gas or carbon monoxide leaks. The engineer will start by visually checking for any obvious faults before moving on to the following:

Checking the chimneys and flues for blockages: The engineer may use smoke pellets to check if the smoke escapes the flue correctly. If any smoke returns to the origin, it indicates a blockage that needs to be cleared.

Inspecting gas connections and infrastructure: The engineer will check that the gas supply is delivering gas safely and directly to your gas appliances. They will ensure that all connections follow safety regulations.

Checking ventilation and oxygen supply: The Gas Safe engineer will verify that enough oxygen is supplied to properly burn gas.

Inspecting gas appliances: After completing all checks, the engineer will list the manufacturer and model information for each gas appliance. They will also test the appliances to ensure that they work properly and burn gas correctly, as per the manufacturer's instructions.
What Happens After The Gas Safety Check Inspection?
After completing the inspection, the gas safe registered engineer will issue the Gas Safety Certificate (CP12), which will be in digital format and sent by email or available to download in your online account with us.

The Gas Safety Certificate - CP12 should contain details such as the description and location of each appliance or flue that was inspected, the name, registration number, and signature of the engineer who performed the checks, the date when the checks were conducted, the property address, the landlord's or agent's name and address, information about any safety defects found, and details of any remedial actions taken. Additionally, the results of all operational safety checks carried out on the gas appliances should be included in the certificate.
Which Gas Appliances Need To Be Checked?
When arranging for a Gas Safety Certificate, you will need to specify the number of appliances that need to be inspected. All your gas appliances that burn fuel, such as gas or LPG boilers, gas hobs or cookers, and gas fires are considered appliances for this type of inspection. For example, if you have both a gas boiler and a gas hob, you will need to have two appliances inspected.
How much Does a Gas Safety Certificate cost?
The cost of a gas safety check and certificate can vary and is dependent on the Gas Safe engineer you choose. Typically, the cost ranges from £50 to over £150, based on the number of gas appliances that need to be checked. If there is only one appliance, such as a gas boiler, you can expect to pay around £60 for the gas safety check and certificate. However, if there are additional gas appliances, such as a gas fire or hob, the cost will increase. 

Multicerts has a fixed cost for Gas Safety Certificates,(£69/1-2 appliances - £89/3-4+ appliances) unlike many competitors who charge per appliance. If you're a tenant, your landlord is responsible for arranging and paying for the annual inspection.
Who Can Issue A Gas Safety Certificate Near Me?
Gas safety checks required for Gas Safety Certificates must be completed by an engineer who is registered with Gas Safe register (previously known as CORGI Registered). Before allowing them to work in your home, it's important to check the heating engineer's Gas Safe registered ID card to see what work they are qualified to perform.

In the UK, the gas safety certificate is a crucial legal requirement for landlords. Only registered gas engineers are authorized to conduct the yearly gas safety inspection and issue the gas safety certificate - a regular plumber cannot perform this inspection or issue the CP12.

Every landlord in the UK is obligated to have a CP12 certificate that must be renewed annually. While homeowners with gas appliances are not legally required to obtain a gas safety certificate, they are advised to have their property inspected and obtain one.
Why Do I Need A Gas Safety Certificate?
For many reasons, including legal compliance, it is essential that your property obtain a gas safety certificate. The fact that you are legally required to have a one for your property is a key factor in your decision. This should be enough incentive on its own.

The requirement for a gas safety certificate for your property stems from three main factors:

First of all, a gas safety certificate aids in preventing gas leaks, which can be very dangerous, especially in buildings with several tenants. In the UK, explosions and fires are the most common domestic accidents, and one of the main causes is gas leaks. The gas engineer will visually inspect the pipes and ensure they are securely fastened to avoid gas leaks during the inspection.

A Gas Safety Certificate also aids in reducing the risk of carbon monoxide poisoning. In order to identify poisonous gases like carbon monoxide, a safety check is necessary because carbon monoxide emissions are invisible and cannot be detected by human senses. Such emissions are harmful to your tenants' health, but once they are discovered, an engineer can address the problem.

Last but not least, a lack of a gas safety record may prevent the property from being renting out or from selling. A property that is not gas safe is not likely to be taken into consideration by potential buyers or tenants. Therefore, the only way to reassure potential tenants or buyers that your property is secure is to obtain a gas safety certificate.
How Long Does A Gas Safety Certificates Take?
The time needed for a typical gas safety check will depend on the number of appliances that need to be examined and how simple they are for the engineer to access. Usually, there are between 25-45 minutes. 
How Long Does A Gas Safety Certificate Last For?
Certificates of gas safety are only valid for one year, and landlords should retain records of at least the previous two years safety certificates.
What If I Don't Own A Gas Safety Certificate/CP12?
Not obtaining a Gas Safety Certificate, such as a CP12, puts the lives and well-being of tenants and family members in danger. It also means that you are violating the law since having a valid CP12 is mandatory for those renting properties in the UK.

The regulations that oversee gas safety certificates are stringent, and landlords violating the CP12 regulations can face severe consequences for not complying. One of the most frequent penalties is in the form of substantial fines, but in extreme cases, imprisonment and insurance invalidation can also be imposed.

If a loss of life or property arises from the absence of the certificate, you can be charged with negligence, and in some cases, even with manslaughter.

Fortunately, you can avoid such situations by obtaining a gas safety record for your property. If you are still determining which registered gas engineer to use for your gas safety check, feel free to contact us, and we will gladly assist you!
Can You Sell Your House Without A Gas Safety Certificate?
The straightforward answer is yes; homeowners are not legally obligated to obtain gas safety certificates for their properties and private homeowners can still sell their houses without one.

However, obtaining a certificate is good practice and highly recommended as it has many benefits. Firstly, it ensures that your property is safe for your family's use. Additionally, having a gas safety check and certificate can make the selling process smoother, as potential buyers are often concerned with the safety of the property they are interested in purchasing.
Product breakdown
See whats included in our gas services
Gas safety certificate
Protect your property while complying to the legislation.
£34.99
Tightness test on appliances
Standing and working pressure test
Flame failure devices checked
Flue integrity check
Check on adequate ventilation
Annual boiler service
Maintain the health of your boiler and catch faults early.
£79.99
Keep warranty intact
Gas rate check
Condense trap cleaned
Flue effectiveness
Check boiler performance